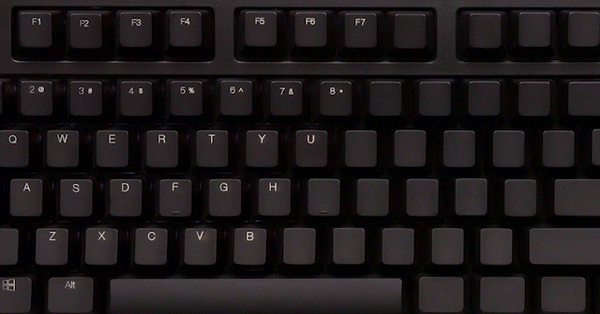 Finally, a keyboard designed by teachers, made for students!
KeyMaster's Learning Lights Keyboard is a fun and innovative way to encourage students to key by touch.  The press of a button "hides" key lettering, taking away the temptation to look at one's fingers while typing.  Students will master their keyboarding technique faster and better with a KeyMaster keyboard!
Learn More
A Must Have for Keyboarding Classrooms

Benefits to Student Learners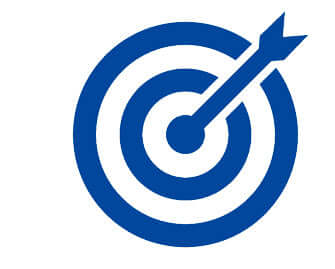 Higher Proficiency Rate
• Significantly improve student typing speed (WPM) and accuracy
• Memorize the keyboard faster
and better than a traditional keyboard
• Higher rate of student keyboarding mastery
additional benefits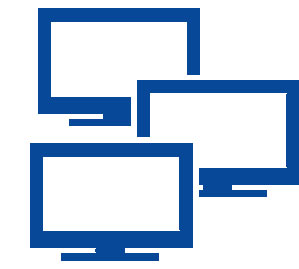 Tailored for Classroom Use
• Dual-purpose show/hide keys for maximum classroom versatility
• Eliminate tendency for typists to look at their fingers while typing
• Practice keyboarding skill
free from physical obstructions
tell me more!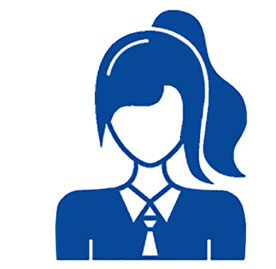 Customize Student Learning
• Tailors learning to individual student needs by turning on or off specific keys
• Improves student engagement in keyboarding practice
• Creates opportunities for fun new classroom learning activities
view product
Why we teach keyboarding
Teaching children how to properly touch type may be the most important skill you can give them to help them gain success in the work place.

Adam Fort, Ratatype
When a student learns to touch type like a pro they become more confident and more likely to perform well academically.

Spreeder.com
There is nothing more fundamental in programming than the ability to efficiently express yourself through typing.

Jeff Atwood, Software Developer
teachers love our keyboards!
I love that not only can students type without any obstacles on a high quality keyboard and not be able to cheat, but that I can observe more keenly if they are using the right fingers on the right keys--something I could not do with the cardboard blocks. 

- Megan, Elk Ridge Middle School
Where has this product been? I've used flimsy covers that would get dirty easily and full sheets of paper taped to the keyboards to help teach touch typing but this product is a much better solution! The on/off switch makes it easy to enforce strategies without disruption to the classroom while establishing the habit of using a traditional keyboard.
- Julianna, Jordan School District
This product works wonderfully with online learn-to-type programs. Learners can turn off all letter lights or choose specific ones they are working on to turn off and on. It looks good and is comfortable to use. We love it!

- Jared, Cheney School Districct